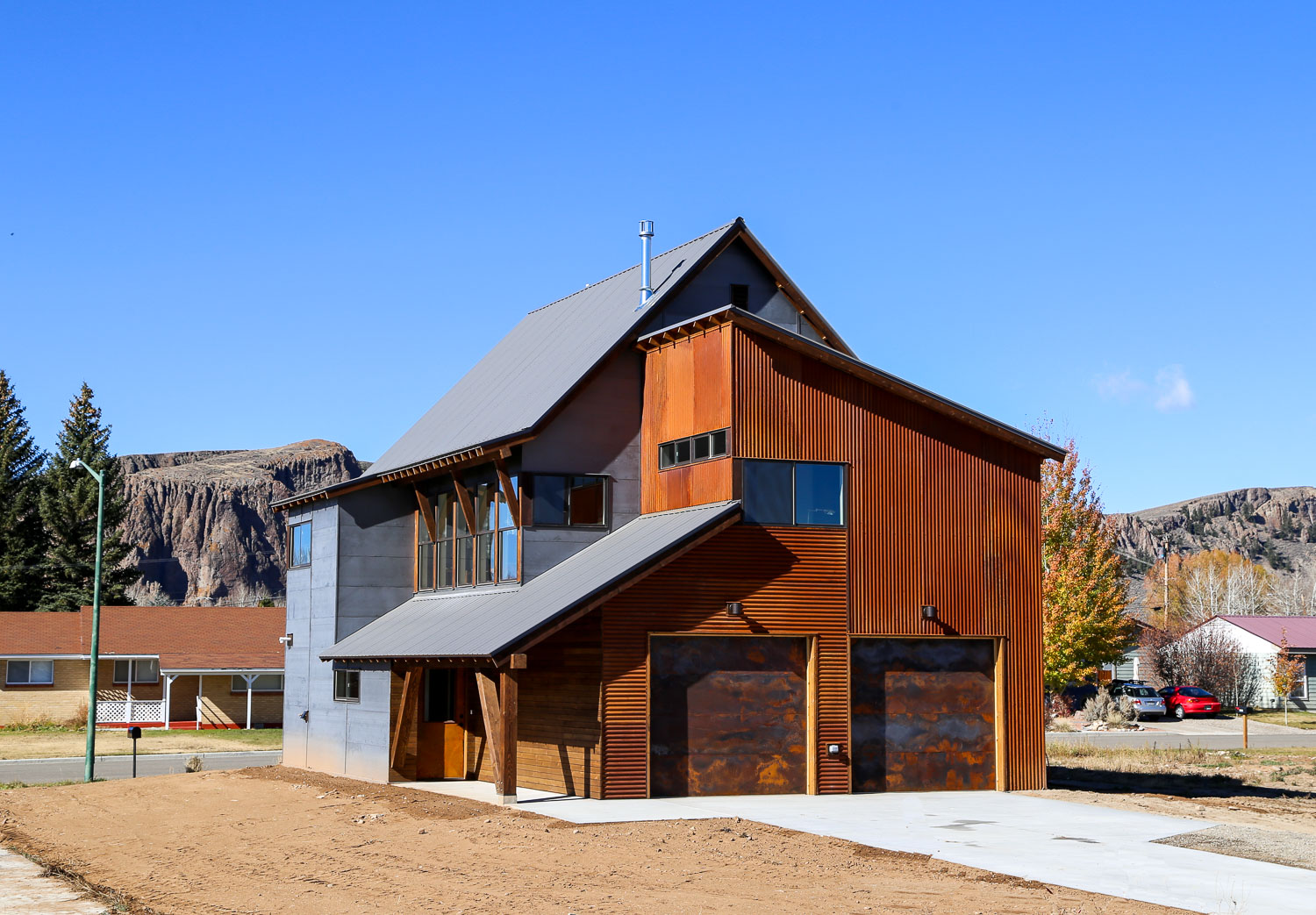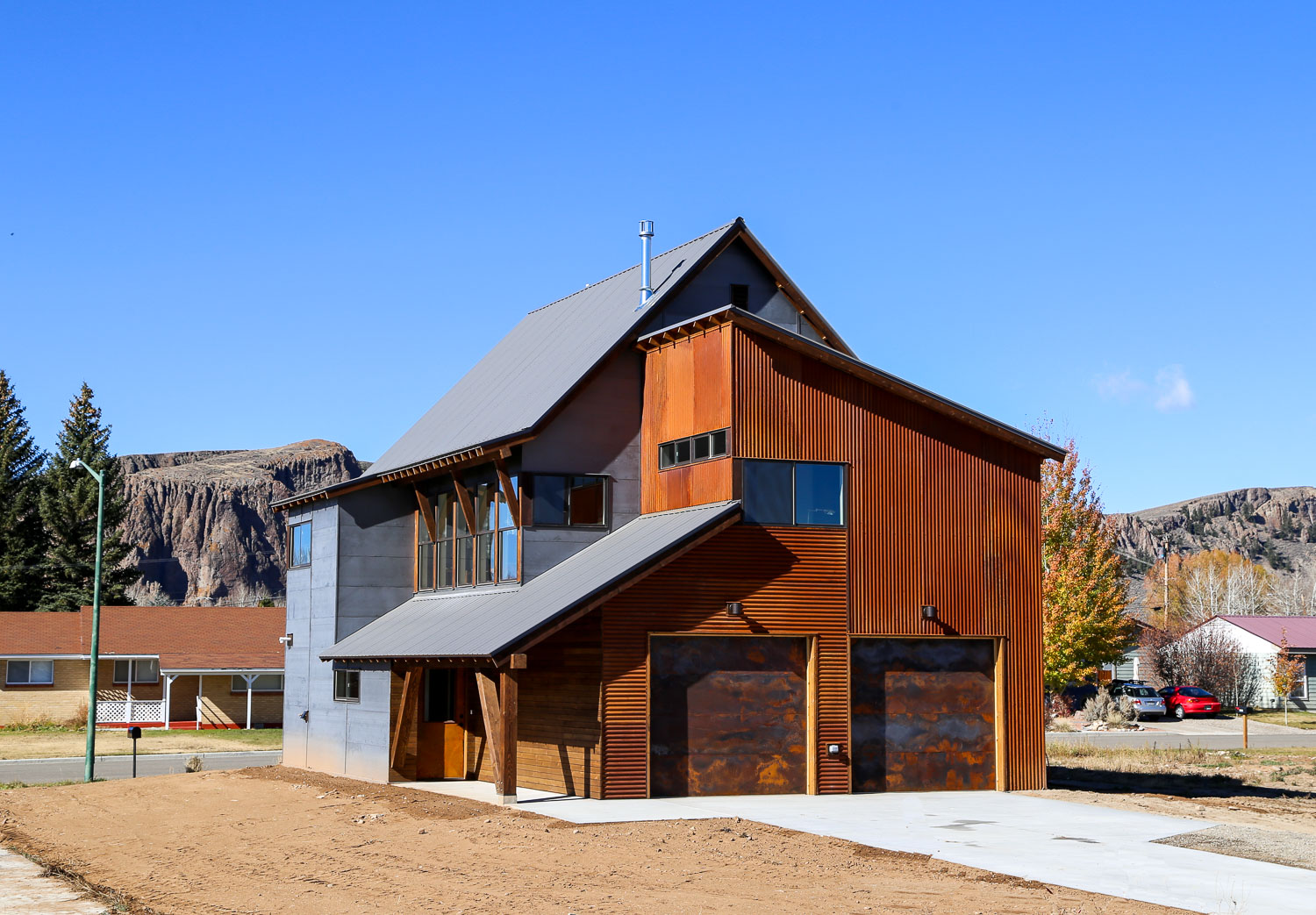 VanTuyl House
New home design + build
Gunnison, Colorado
2300 s.f. home designed and built by Sleightholm Workshop.
This new single-family residence on a small in-town lot was designed to take advantage of the site's more than adequate southern exposure, maximizing passive solar in the main living areas. The first level is primarily organized around a garage/workshop, with utility spaces like laundry and mechanicals finding a spot there as well. The stair up to the second level is wide enough to accomodate continuous bookshelves, organized to be in plane with every other tread of the stair. The second level is organized around a passive solar wall so that the public spaces of the kitchen, living and dining areas all benefit.
Mortise and tenon timber detailing supports exterior porches and roofs. Radiant heat throughout with an HRV for ventilating this super tight home. 90% recycled content steel is primary cladding on the home's exterior.